Tip:
All clients can be reached by right-clicking the MiniPoint System Tray icon.
The two main user interfaces for communicating between users and groups is:
Other client tools are:
MiniLink
Local Archive
Administrator
---
MiniPoint is easy to use. Just write the message in the entry field of MiniPoint, and press ENTER: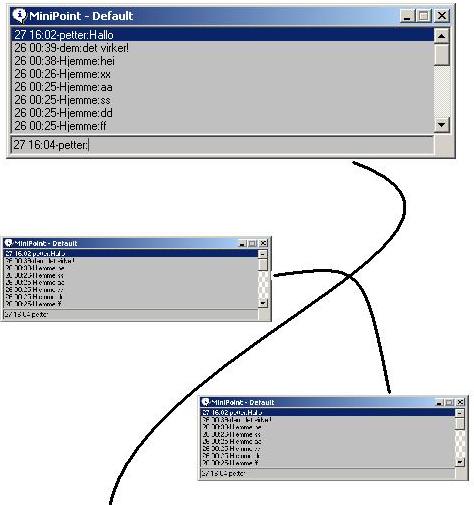 Your message is distributed and displayed to the entire group immediately!
A receiver can reply to all online members in the group using MiniPoint, or reply to the sender using MiniNote:
---
The other client tools:
MiniLink will provide you with a snapshot view of your colleagues' availability!
Use Archive to view previous MiniNote messages
Use Administrator to view and modify Server information.